After seeing this on my friend Samantha's blog,
3 Oh1 Grace St.
, I decided to join in! We are linking up with Kristen at
All in My Twenties
and Raven at
A Momma's Desires and Pacifiers
for a Healthy Thursdays Link-Up Party!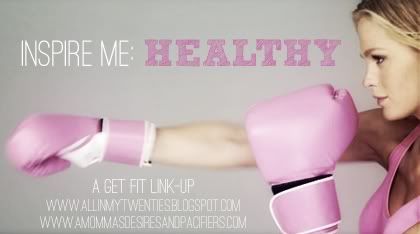 I'm going to do this to try and eat healthier, workout more, and lose a few pounds while in the process! I think my biggest challenge is to snack less! I stole this awesome chart from my friend Samantha, who got it from 20 going on 80 to keep me accountable for my workouts. Wish me luck and let me know how you're doing! Let's motivate each other!