It's Thursday, which means time to link up with
Kristen
and
Raven
for Inspire Me Healthy Thursdays!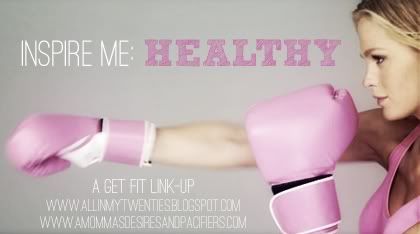 My week has been pretty good. I've worked out every day so far this week, so I'm pretty happy with myself. The best part is that 2 of my workouts this week I got to do with my sister! We went on jogs and walks together, so it was good to inspire each other.
Since school is starting back up and its fall, which means Husker volleyball and football season start, I feel that a lot of us are going to be busier, but that doesn't mean we should start using that as an excuse for not working out, although I like to use it sometimes. So here is a list of a few short workouts, AKA one song workouts I found on
Pinterest
to try out when I'm short for time!