It's time for another Healthy Link Up Thursday with
Kristen
and
Raven
!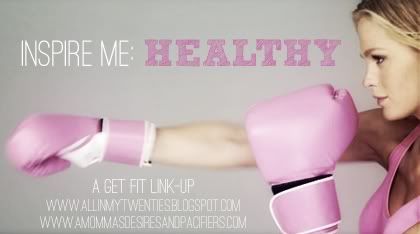 I have had a great week working out! So far since last Saturday, I've worked out every day except Tuesday, so I'm pretty happy with myself! My husband Ryan also came with me 2 times this week, so it's nice to have someone to workout with. It's way easier when you have a workout partner!
Tonight, I took my bike out for my first long ride since we moved. I went almost 9 miles, some gravel roads and some highway. It was a beautiful evening, nice and cool and it felt so refreshing outside!
I'm still working on eating healthier, but I have been eating less for lunch and trying to eat more fruits and vegetables, but my sweet tooth is still here!
How did all of you do this week?