It's Thursday again, time for our Inspire Me Thursday link up party with
Kristen
and
Raven
! First comes Inspire Me: Healthy.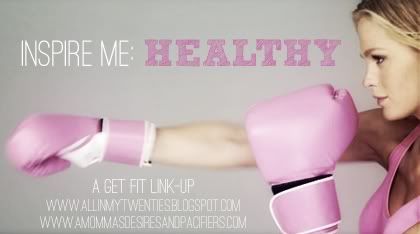 For this past week, I've done good on the working out part of things! I've been working the midshift at work this week, which means I have my mornings free. So I've gotten to enjoy the crisp morning air with a couple of nice runs! And I love getting my workout done right away in the morning without having to get up too early.
As far as the eating portion of staying healthy, I've been slacking a little. We had food day at work on Tuesday, in which I didn't have very good self-control with. So I'll try for a better week this time.
This is my inspiration for the week, which is so true for me. I'm not going to lose any weight if I keep snacking the way I do...any tips on how to help myself to snack less? Anyone want to come put locks on all my snacks at home?
And now for the second part of the link up, Inspire Me: Dream Job. Here are a few of my dream jobs!
#1 - Meredith Grey
If I was Meredith Grey, I could be an awesome surgeon, get to see lots of interesting trauma cases, take care of sick patients, and be married to Dr. McDreamy (aka Dr. Shepherd). Isn't he so handsome?
#2 - Jeannie from Ellen (or anyone else that works for Ellen)
How cool would it be to work for Ellen and help out on her show, travel across the country, give out prizes and money to people, and meet all sorts of celebrities and wonderful people!
#3 - Fitness Instructor
I would love to be at the gym and get to workout and burn some calories while also having fun doing classes with other women! And it would be great to get paid to workout!